Gallery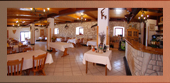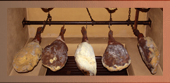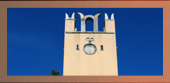 Where are we
Google Map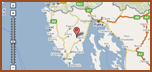 Check where we are on the google map you will find on the contact page.



GPS coordinates
Geographical latitude:


45°07'40.9"N


Geographical longitude:


14°03'01.2"E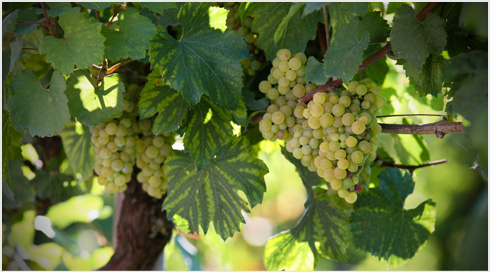 A pleasant atmosphere and the interior of the restaurant are suited to a variety of occasions, from a family or business lunch and dinner to celebrating important moments and happenings that you would like to remember and share with your dear ones.

The restaurant seats up to 50 people as does the terrace.

Specialities
Domestic rabbit under a baking lid.
Fuži (home made pasta) with wild mashrooms.
Krafi (home made ravioli- like dumplings) "Pineta" (Labin flambee krafi with walnuts).
Home made smoked and cured meats (smoked ham, smoked shoulder butt, sausages, meat bacon).
Cheese with truffles.
Soups, maneštre (thick vegetable soups), various types of pasta, gnocchi, truffles, other seasonal mushrooms and wild asparagus prepared in many different ways, seasonal meat in the oven or on the grill- prepared by Florian, the chef.

Tasting room

Visit our tasting room and enjoy sipping a variety of wine sorts and tasting foods especially chosen for such occasions. We will gladly inform you about the way we work, about our farm produce from the cultivation and preparation to the consumption, which makes our offer so special.

You can purchase wine and house specialities to take home so that your memories of the beautiful moments spent in our homestead can last even longer.

Wine & Brandy

The sorts of wine that we offer are made in our cellars from carefully selected bunches of grapes combining modern technology with traditional methods. We produce mainly autochtonous Istrian sorts of wine- white Malvazija and red Merlot. As our guest you will be privileged to taste them in our homestead.

We are especially proud of the production of 15 different sorts of brandy. A combination of brandy and all kinds of medical herbs and produce is a symbol of a 100- year- old tradition that offers not only satisfaction in tasting but acknowledged medicinal properties.

Proper production

We prepare the traditional meals of this area using homegrown farm produce. For example, you will find home-grown meat (semy dry and dry pork, homemade salami, smoked ham, meat bacon (called panceta), home grown poultry (cockerels, chickens), cheeses (cow's cheese, sheep cheese, homemade curd cheese), home grown vegetables (tuberous, leafy, rooty).

Moreover, our offer is enriched with homemade pasta (so called frkanci, fuži, njoki, pasutice, tajadele), maize porridge and home- made bread.

Examples of menus for groups

Home-made bread is served with all meals.
Set menu offers are only informative, and as such they can be planned differently according to your wishes (with more or less courses).
If you opt for one of the menus offered, please confirm and book your menu with us.

Menu I
Aperitif
Home-made Istrian smoked ham, home-made goat cheese
Home-made cow's cheese, home-made meat bacon
Home-made curd cheese, home-made paprika-flavoured salami
Home-made noodles with edible boletes and chanterelles
Home-made apple strudel
0,25 lit wine
0,25 mineral water
Menu II
Aperitif
Maneštra (thick soup) with maize
Home-made fuži (a sort of pasta)/gnocchi with game sauce; sauce made with home-grown chicken; baby beef sauce, or domestic rabbit sauce (one of the options)
Coctail krafi (a sort of pasta) Pineta
0,25 l wine
0,25 l mineral water
Menu III
Aperitif
Home-made noodles with edible boletes and chanterelles
Home-made zarebanjak (dried pork chop), sausages with chips and pickled cabbage
Cold curd cheese with hot blackberries
Info
Domus Bonus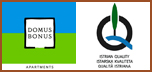 Our apartments have a Domus bonus certificate, the guarantee for accomodation quality (Quality in Istrian households in Istria that comly with specific criteria).



Wine roads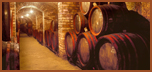 Wine road Pineta is marked on the map of Istrian wine roads under the category: country tavern with a traditional wine production.
A map of Istrian wine roads



Useful addresses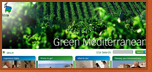 Istra.hr
Istra Gourmet
Viamichelin route planer
Bus terminal Zagreb
Bus terminal Labin/Rijeka
Airport Pula (HR)
Airport Rijeka (HR)
Zračna luka Zagreb (HR)
Airport Ljubljanja (SI)
Airport Ronchi (IT)